SmallRig ARRI Locating Handle HTR2640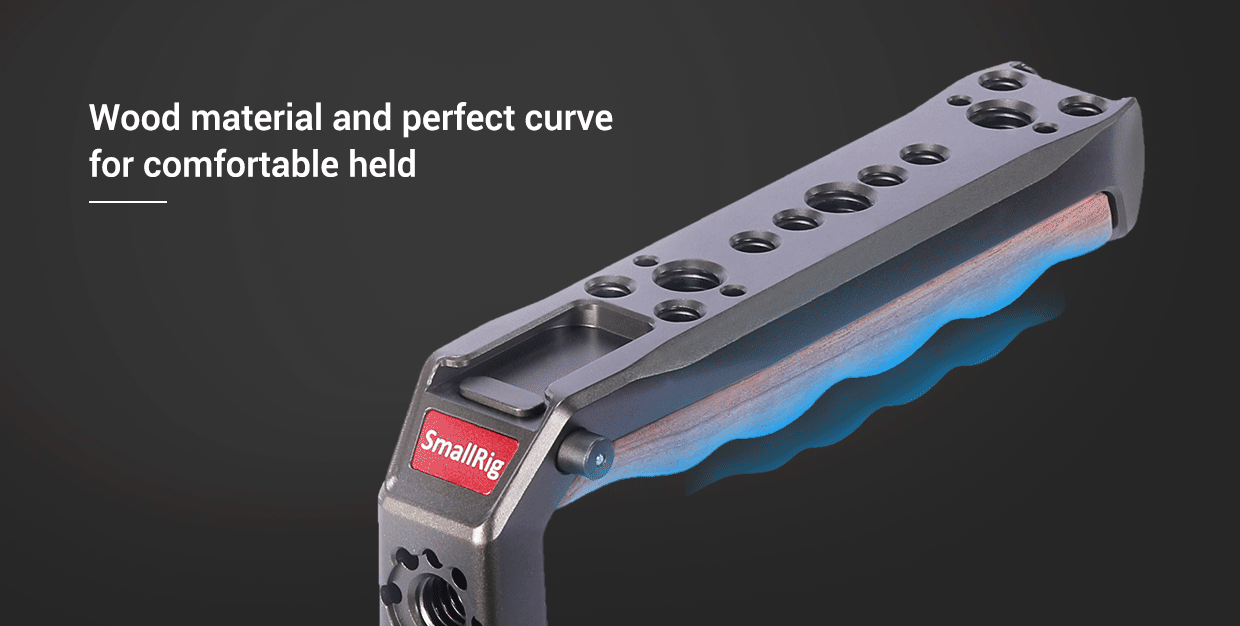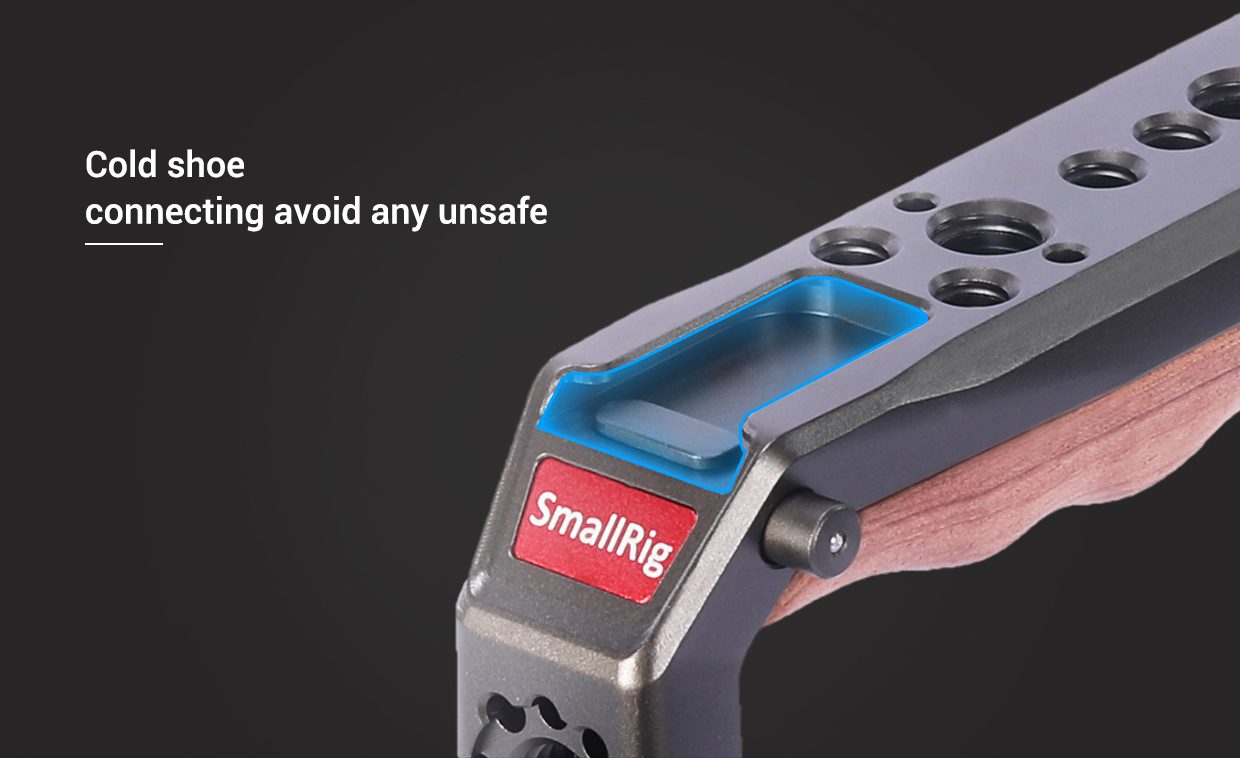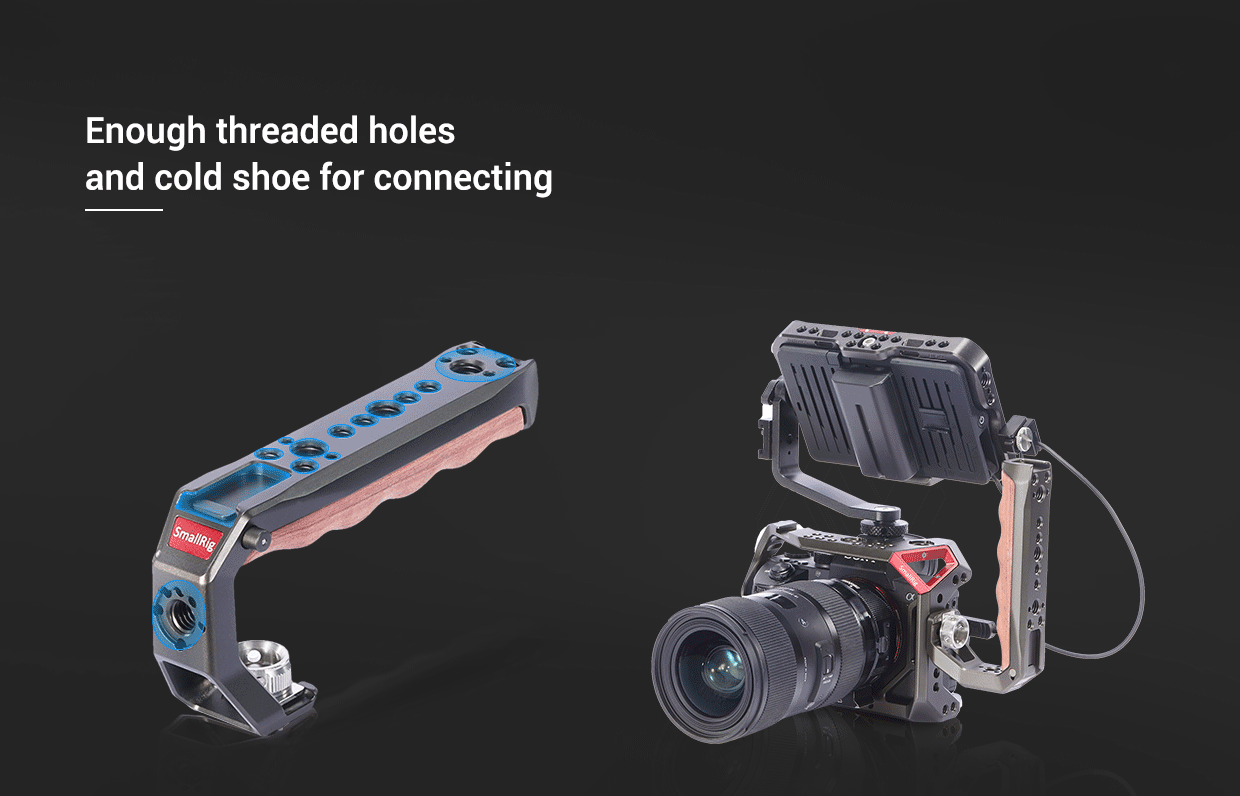 SmallRig ARRI Locating Handle HTR2640 is designed to attach to the cage or camera rig via standard ARRI 3/8"-16 screw and provide accessory mounts. Features multiple 1/4"-20, 3/8"-16, and ARRI 3/8"-16 threads for accessories such as Monitor Mount BSE2294 and BSE2348. Integrates with two cold shoe mounts, one of which is designed with an anti-removal pin that allows mounting mic and light. The front of the handle features two m4 threads for rod clamp 1995 for EVF mount. The handle can be attached in both horizontal and vertical directions.
Note: Please understand that the color in the actual product may vary slightly from the color in the picture due to variations in lighting and devices you might be using.
Key Features
1. ARRI Locating Handle with Brand-New Dark Olive Finish
2. Attaches to Select Cages/Supports via ARRI 3/8"-16 Screw
3. 1/4"-20 & 3/8"-16 & ARRI 3/8"-16 Accessory Threads
4. Built-In Cold Shoe Mounts
5. Aluminum Alloy & Wood Material
Work With
Select Cages/Supports Features ARRI 3/8"-16 Locating Hole
Technical Data
Product Dimensions: 136.5 x 67.2 x 30mm
Package Dimensions: 155 x 80 x 40mm
Net Weight: 153g
Package Weight: 195g
Material(s): Aluminum Alloy, Wood